Written By PRIYANKA PANI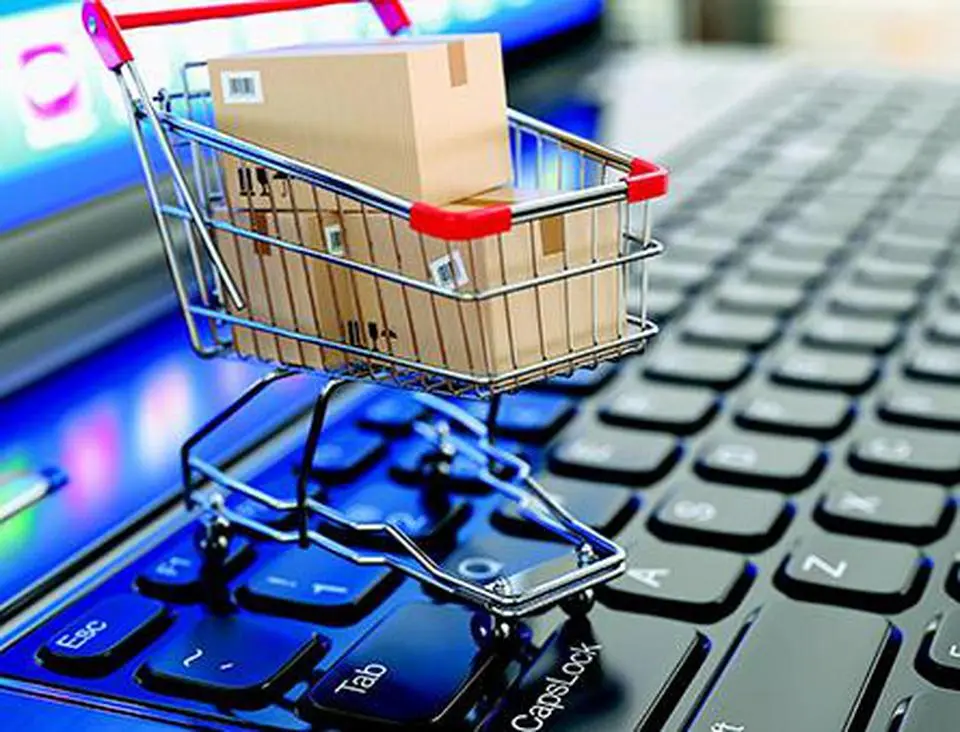 As Mukesh Ambani-led Reliance Retail, the retail arm of Reliance Industries, gears to enter e-commerce in the next few months, the key question is whether it can disrupt the market the way Reliance Jio did in telecom.

Reliance already has a presence in the online segment with its fashion portal Ajio.com and Reliancetrends.com which compete with fashion e-tailers Myntra, Jabong and Koovs. Soon, it will launch a consolidated e-commerce platform to take on Amazon.in and Walmart-owned Flipkart.com that currently sell everything from vegetables to large home appliances.

However, Amazon and Flipkart are marketplaces and not e-tailers governed by FDI rules.


Late entrant

Reliance might enter the segment as a pure-play online retailer since it is an Indian company and has no external investors. While experts believe that Reliance — which currently owns the largest network of offline retail stores across categories selling vegetables, grocery, electronics, jewellery, fashion and appliances — can have an edge over existing players who depend largely on third-party sellers, it is unlikely to make much of a difference to customers as Amazon and Flipkart already control about 90 per cent of the total e-commerce market.

"We understand that Reliance can afford to offer massive discounts in its e-commerce business, but that is not a sustainable leadership strategy since Amazon and Flipkart have essentially acquired most of the market share, using aggressive discounting," said Devangshu Dutta, Founder of consultancy firm Third Eyesight.
On whether Reliance will do to e-commerce what it did with telecom, Dutta said that the telecom market was constrained by high prices when Reliance launched its mobile business and Reliance actually expanded the market hugely with handsets, calls and data at lowest rates. "But retail is not the same story. In shopping, there is no price barrier to market explosion," Dutta said.

'A game-changer'

N Chandramouli, CEO of research advisory firm TRA, said, "Reliance is definitely going to be a game-changer in the online retail business in India as it has an integrated approach, which is unparalleled across the world due to its network, offline retail, songs and Jio TV to provide an overall customer experience."

He added that majority of Jio customers are low ARPU rurban (rural+urban) users and are a largely untapped market for many e-commerce players. If it manages to make the last mile delivery to the customer smooth, it will be able to build their trust and grab a share of the e-commerce space.

Earlier this year, the company had announced acquisition of a logistics company called Grab-a-Grub and is likely to make a few more. Reliance Retail, with a revenue of more than ₹100,000 crore, is likely to optimise the company-owned supermarkets, hypermarkets, and wholesale and kirana stores to make a significant mark in the e-commerce space that is likely to touch $84 billion by 2021. The company is already piloting its B2B e-commerce venture for sellers in Telangana.

Inventory-led models

"There is definitely space for another large player in the e-commerce segment," said Anil Kumar, CEO of Redseer Consulting, adding that Reliance initially is likely to launch a marketplace and then slowly turn inventory-led by creating complex back-end structures/companies for a more sustainable model.

He further said that players like Amazon and Flipkart might look like marketplaces, but are actually running as inventory-led models, where they can standardise the products and keep prices under their control, a feature that marketplace lacks which leads to bad customer experience.
Source: thehindubusinessline
Written By Aditi Shrivastava, ETtech
Nearly three months after Amazon.com Inc said India's revised foreign investment rules would hurt both customers as well as sellers, the e-commerce giant indicated the impact had been minimal in the first quarter of the year, although the claim could not be independently verified in the absence of India-specific revenue or sales data.

While the new rules effective February 1 caused a few days of downtime in certain categories, the overall impact on sales was minimal, Amazon told investors in a conference call after announcing its first quarter results on Thursday.

"We did make some changes to our structure to stay in compliance with all regulations. There were a few days of downtime for some of our selection. But for the full quarter, the impact was minimal," chief financial officer Brian Olsavsky said.
Amazon's profit more than doubled in the first quarter to $3.6 billion on sales of $59.7 billion, with its international business growing 9% to $16 billion. More importantly, however, losses in its international business went down significantly to $90 million from $622 million a year earlier, giving it better headroom to invest in cash-burn intensive emerging markets like India.
"We're in compliance and very, very happy with the progress of the business in India," Olsavsky said during the earnings call.
Amazon's India rival Flipkart, majority owned by Walmart Inc, also told ET recently that the company had not seen any impact with the new regulations kicking in. "We have not seen any issues. We have always embraced the regulatory framework," Flipkart CEO Kalyan Krishnamurthy said in an interview to this paper.
The positive comment came despite a warning to investors by Walmart in its 2019 annual report.
The US retailer said "regulatory constraints, such as regulation of product and service offerings including regulatory restrictions on ecommerce offerings in international markets, such as India" could negatively impact its operating results.
Amazon and Flipkart have controlled customer experience by keeping their inventory on online marketplaces under check, experts said, adding that both the ecommerce behemoths would rather work around the regulatory changes than tweak this fundamental philosophy.
"Regulatory frameworks have been worked around earlier as well," said Devangshu Dutta, chief executive at consulting firm Third Eyesight, which tracks the retail and consumer product ecosystem.
Any public statement by these entities has an element of perception management, Dutta said, adding both Amazon and Flipkart would find a way to cover their margins in the long run even if there is a short term negative impact.
In December, the government took a series of measures to tighten the norms for e-commerce companies, barring them from selling products of the entities in which they have a stake. The altered norms also restricted them from mandating any seller to sell products exclusively on their respective platforms. The new rules kicked in from February 1.
Amazon divested a part of its holdings in large online seller entities, Cloudtail and Appario, to comply with the changed rules, while Flipkart created a layer of business-to-business entities to act as intermediaries between its wholesale arm and prominent sellers on its platform.
Amazon and Walmart remain optimistic about India's ecommerce opportunity despite the tightened rules and the entry of Mukesh Ambani-owned Reliance Industries into the e-commerce marketplace later this year. While Amazon has committed $5.5 billion for its India operations, Walmart last year invested $16 billion to acquire 77% stake in Flipkart.
Source: economictimes
Written By Varsha Bansal
Jeff Bezos, chief executive of Amazon.com Inc. India in Amazon's largest market outside of the US. (Mint)
Bengaluru: Amazon.com Inc.'s retreat from China will allow the e-commerce giant to free up resources to sharpen its focus on India, its largest market outside of the US. The Seattle-based company will shut down its Chinese marketplace business, while shifting its focus to offer mainland consumers overseas products rather than goods from local sellers, says a Bloomberg report.
Amazon's decision to shut its Chinese marketplace business after struggling to compete with local rivals such as Alibaba Group Holding Ltd and JD.com also underscores the growing importance of India, which has become Amazon's most important international market in the past few years.
Amazon stands a better chance of succeeding in India as the e-commerce sector in the country is already dominated by two US companies—Amazon India and Walmart Inc.-owned Flipkart—which, between them, are estimated to account for more than 80% of e-commerce market revenues./p>
"Over the decades, China's government has strategically enabled Chinese companies to build unassailable dominant positions in the domestic market," said Devangshu Dutta, chief executive of consulting firm Third Eyesight. "This applies to the most basic manufacturing and the most advanced technology companies."

Walmart acquired 77% of Flipkart last year.

The Arkansas, US-based retailer is now focusing more on the Indian e-commerce market that is expected to reach $200 billion in revenue by 2027, according to Morgan Stanley's estimates.

Earlier this week, Walmart chief executive Doug McMillon visited the Flipkart office to discuss the strategy of maintaining its lead over Amazon in India.

However, some analysts say Amazon's retreat from China does not necessarily mean an increased focus on India.

"Amazon has been in the process of winding down in China for a while now—they were not investing any resources in that country," said an analyst aware of the matter. "So, this move does not mean it will shift resources from China to India."

The company has, however, made several capital infusions into its Indian entity over the years. In December, Amazon India received ₹2,200 crore from its US parent entity, which was the fourth tranche of capital infusion. In 2016, founder and chief executive officer Jeff Bezos committed $5 billion to the India business.
Source: livemint
Written By Writankar Mukherjee, ET Bureau
KOLKATA: India's largest retailer
Reliance Retail
's cellphone and
consumer electronics
retailing business crossed the $5-billion revenue mark in the year to March, underscoring the breadth of its market presence.
Sales in these two categories — which account for about a third of the total — through Reliance Digital and Reliance Jio stores more than doubled to Rs 39,170 crore in FY19 from Rs 15,154 crore in FY18, according to the company's investor presentation made to analysts.
Reliance attributed the growth to having the largest network of stores and enjoying a first-mover advantage in many cities. New brand introductions in
mobile phones
and air care (air conditioners, air purifiers and air coolers), such as
Lloyd and Godrej
, helped the retailer outpace market growth rates across key categories.
COMPANY PLANS ECOMMERCE ENTRY
An industry executive said the revenue includes sales of the JioPhone, which made Reliance the largest brand in feature phones and the overall cellphone market in 2018 as per tracker Counterpoint Research.

The contribution of smartphones and consumer electronics retailing increased to 30% of total sales in FY19 compared with 21.9% in the year earlier, as per the presentation. The connectivity business, which includes Reliance Jio Infocomm subscriptions and recharges, was the largest at 33.5% (Rs 43,739 crore) of total retail sales and grocery was third at 17.9% (Rs 23,371 crore), the company said.

Reliance Retail said it added 76 large format Reliance Digital stores and 2,219 smaller Jio Stores in FY19. As a result, the company now operates over 8,000 electronic and cellphone retailing stores out of the 10,415 it runs across formats. The company sold more than 570,000 television units, up 40% from FY18, it said.

An email sent to Reliance Retail remained unanswered.

Analysts said Reliance Retail now has the scale in consumer electronics and mobile phones to be the only brickand-mortar retailer that can take the fight to ecommerce companies Walmart-owned Flipkart and Amazon. These two categories are the largest segment in online sales, accounting for 70% of total business. Reliance itself is planning an entry into ecommerce that will leverage its brick-and-mortar presence stores and its digital capabilities through Reliance Jio.

CAN TAKE ON AMAZON, FLIPKART
"For Reliance, Jio and Reliance Digital are seen as two jointly strategic businesses," said Devangshu Dutta, CEO at consultancy firm Third Eyesight. "Reliance wants to be the leader in any space it operates in and is the only brick-and-mortar retailer in a position to give a fight to Amazon and Flipkart for market share."

Godrej Appliances business head Kamal Nandi, who also leads white goods lobby group, Consumer Electronics and Appliances Manufacturers Association, said modern trade is about 9% of total industry sales and another 5-6% is ecommerce. "Both these channels, and the larger players, have dominant bargaining power in purchases," he said. "Some polarisation of the market can further happen in favour of them."

In the consumer electronics and smartphone retailing space, Reliance Retail is now almost 10 times bigger than its nearest brick-and-mortar rival, the Tata Group's Croma. Infiniti Retail Ltd, which owns the Croma chain, had reported total income of Rs 3,813.74 crore in FY18 as per latest Registrar of Companies filings. Infiniti Retail is yet to file its financials for FY19.

According to the latest Counterpoint Research report, Reliance's Jio Phone captured 38% of the feature phone market in India in calendar 2018 followed by Samsung with 12% share. Reliance was the overall market leader across feature phones and smartphones with 21% share in 2018.

The Hong Kong-based researcher said JioPhone sales rose due to its "compelling value proposition compared to normal 2G feature phones. Additionally, the Jio Monsoon Hungama offer focusing on upgrading 2G feature phone users, helped it to drive sales during the second half of 2018".

Source: economictimes
Written By Writankar Mukherjee, ET Bureau
KOLKATA: The investment by Tatas into their e-commerce venture
Tata CLiQ
pales in comparison to
Amazon
and Walmart-owned
Flipkart
. Latest regulatory filings show Tatas invested Rs 292 crore in FY19 in Tata UniStore, the entity which owns the ecommerce marketplace.
Though investment was up by 30% from FY18 (Rs 224 crore) as per the filings made to the Registrar of Companies (RoC), analysts said with such low investment it might be difficult for Tata CLiQ to win market share in the Indian e-commerce market with the cash-rich
Reliance Retail
, too, planning a mega entry.
In calendar 2018, Amazon India received Rs 9,450 crore, the highest ever capital infusion into the Indian entity in a single year. After Walmart acquired a controlling 77% in Flipkart last August, Flipkart Internet received over Rs 3,463 crore while the wholesale arm Flipkart India received Rs 2,190 crore. Flipkart India received another Rs 1,431 crore in January.
Analysts said Flipkart and Amazon together control over 90% of the Indian ecommerce market.

"A significant portion of Amazon and Flipkart's capital infusion has gone into market acquisition. If that's stripped out, then it's possible to build an ecommerce business with lower investment. But the way it is now, anybody who wants a significant chunk of ecommerce needs to consider bring deep pockets to the business," said Devangshu Dutta, chief executive at consultancy firm Third Eyesight.

The capital infusion into Tata UniStore was made by its two shareholders — Tata Industries, which owns 90%, and the group's retail arm, Trent, which owns the balance 10% — through allotment of equity shares. The investment was made in various tranches while the last one was done on February 25, 2019, for Rs 38.6 crore, as per RoC documents.

In response to an email, Tata Industries executive director KRS Jamwal said Tata CLiQ's strategic goal is sustainable profitable growth and the investments are in line with the demands of this industry. He said the company has taken a long-term perspective and wants to build a differentiated brand in the consumer's mind with robust investments.

"Our enhanced product offering has received positive customer feedback. Along with our 'phygital' model, this has led to healthy growth last year.

We continue to focus on delivering unique brand experience backed by authenticity and quality," said Jamwal.

A senior executive with a leading online focussed appliance maker said Tata CLiQ is creating conflict in the consumer's mind with Tataowned Croma online storefront for smartphones and electronics.

"In fact, both the Tata online ventures are competing against each other," he said. As per RoC filings, Tata UniStore's total income in FY18 trebled to Rs 41.7 crore from Rs 13.5 crore, while loss increased more than 28% to Rs 208.4 crore from Rs 162.1 crore.
Source: economictimes